Tagalog Modification for Counter-Strike 1.5
by [V[f]X]Medina Aryeh (retired) and [V[f]X]Jam Kuradoberi (retired)
Gotten tired your Counter-strike lately? Well, if its becoming dull for you maybe we have some solution for you. It was something that we had done before but got tired of it. Now we got nothing else to do since we're totally bored out so we decided to do it again. But this time, we manage to get things better. Eheehehhe. Introducing the Tagalog Modification for Counterstrike 1.5.
So what did we really do? Well, we manage to translate almost everything to our (since we are Filipinos and we're from the Philippines) mother tongue - the scoreboard, the radio commands, buy menu, team selections, the spectator menu, error messages and such... It's better if you see it with your own eyes. Still doubtful? Well, feast your eyes upon this teaser :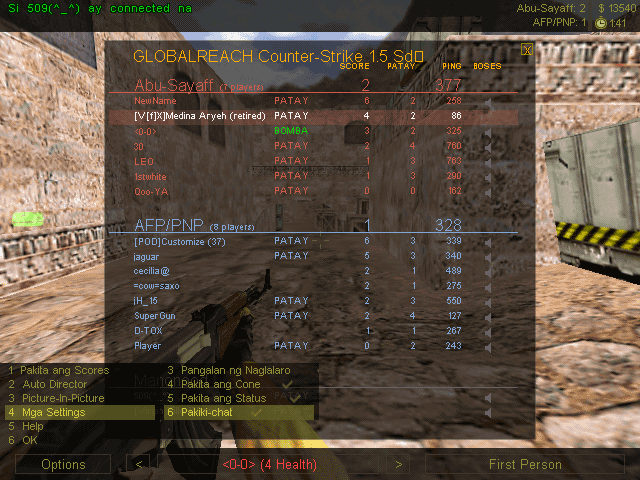 Changed your mind? ^_^